Business collaboration with students
Our students are eager to test their competences and use their knowledge. For you as a business, an interest organisation or a public authority, there are different ways of working with students. 
Projects and practice
At the University of Copenhagen, most degree programmes include the option of students doing academic internships while a few programmes have more practice-oriented internships.
When students work for a business or an organisation, you will get:
A solution to a specific problem devised by a qualified student
Increased recruitment opportunities among university students
Access to the latest knowledge, analyses and methods from the academic world
During the internship, the student will have a supervisor from your business and a supervisor (lecturer) from the University, who will supervise the student in relation to the exam assignment. The students conclude their internship with an exam assessed by the University. 
When and how to contact a student?
Students start their semester around 1 February or 1 September every year, so it's a good idea to start the internship around these dates. So, advertising for a student in October for the spring semester and in April for the autumn semester is a good choice.
Your business can use the University's project and job portal. Posting an internship is free. 
You can insert a posting across all Danish universities, across Scandinavia or across Europe, however, you must pay for that. 
The faculties at the University of Copenhagen may have different approaches to establishing contact with businesses. Click on the link to the individual faculty to see their activities: 
Guidelines and agreements on academic internships
Read about the guidelines and practical considerations (in Danish).  
You should be aware that if your business would like to hire a student for an academic internship or a practice period, you must sign an agreement. 
Read about our agreements (in Danish).
Student and graduate jobs
Many businesses take the opportunity of hiring a student for 10-15 hours per week to assist with day-to-day work tasks. Hiring a student from the University of Copenhagen gives you:
Qualified and motivated employees
An opportunity to test a student's abilities in a particular field
New and fresh perspectives on well-known issues
Pre-recruitment opportunities among the best graduates in Denmark
Access to the latest knowledge from the university world
Access to internal recruitment after graduation
Hire one of the University's graduates is also an option. In this way, you can make use of the latest knowledge and get a fresh perspective on your tasks and issues.
Free job postings aimed at the University's students and graduates 
In the project and job portal, you can insert a posting for an academic internship, a student job or a graduate job via the self-service module. Companies and organisations like Nykredit, Ørsted, the Energy Agency and the Ministry of the Environment have already done so.
Some would like to insert a posting across all Danish universities, across Scandinavia or across Europe. This is also an option on the University's project and job portal if you pay for it. 
Contact to UCPH students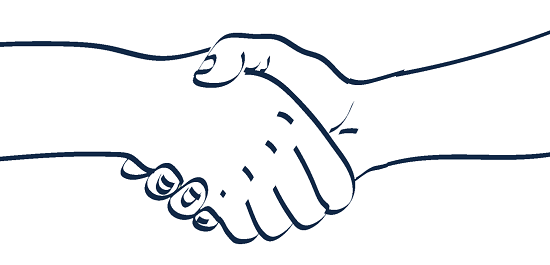 Connie Nielsen
Academic Officer
Tlf: +45 3533 7853
E-mail
If you are looking for a student from a particular faculty, you can find the faculties' contact details here.
If you want to insert a posting about student jobs, graduate jobs or internships for the University's students, you can do so here.