Student jobs and internships
Our students are eager to put their skills and knowledge into practice.  There are multiple advantages to working with students from the University of Copenhagen:
Direct access to the latest knowledge in a specific subject area

Help solving concrete problems

A link between your company and the University
Internships and projects
Many companies and students find that an internship or a project related to a particular academic assignment generates considerable value for both parties.
Internships and project partnerships are temporary, project-oriented arrangements under which a student works on projects or assignments for a company or public-sector body. The student gains experience of the real world and you get:
A specific problem solved by an academic student

Recruitment opportunities among top students

Dedicated and well-trained manpower

Access to the latest knowledge, analyses and methods from the University
Guidelines for working together on projects and internships
When a student and a company enter into an agreement on an internship or on projects, it is important that the academic and professional challenges and the student match, so that both parties will benefit from the outcome.
Together, the student, the University and the company or public-sector authority draw up a contract to ensure that all parties agree on the process.
Practical considerations:
The students take part in the everyday life at the workplace, on an equal basis with other employees
The student has a computer, Internet access, desk and other necessary equipment

The company nominates a member of staff to act as supervisor for the student

The student may receive a gratuity for an unpaid project partnership. The maximum amount is 3,000 DKK a month. However, it cannot be provided as a pre-determined income like a wage income.

The project cannot be extended beyond the agreed period, but the intern may be offered a student job if the assignment has not been completed
When and how do you find an intern?
The semester starts around 1 February and 1 September every year, so it is a good idea to start the internship/project around these dates. Therefore, you may want to start advertising for students in October/April.  Use the self-service module to advertise for an intern in the University's Project & Job site.
Here you can find the different faculties' contact information, If you are looking for a student from a specific faculty. 
Student job
Many companies make use of the option to hire a student for 10-15 hours per week to assist with their day-to-day work. Hiring a student from the University of Copenhagen provides you with:
Competent and motivated manpower

An opportunity to test a student's abilities in a particular field

New and fresh perspectives on familiar issues

Pre-recruitment opportunities among the best graduates in Denmark

Access to the latest knowledge from the university world

Access to internal recruitment upon graduation
Free jobadvert to recruit UCPH students
Use the self-service module to post an advert in the University's Project & Job site. Companies and organisations like Nykredit, DONG Energy, the Danish Energy Agency and the Ministry of the Environment have already made use of the job bank.
Contact to UCPH students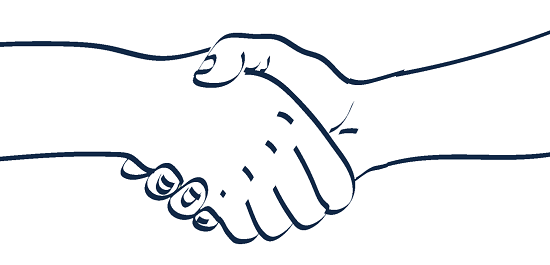 Connie Nielsen
Academic Officer
Tlf: +45 3533 7853
E-mail
Contact Connie Nielsen if you have any questions, or if you would like to know more about collaborating with UCPH students.